Spirit Animal Oracle Cards
The connection with animals has always been a profound human ability. It guides us on our individual life paths. Power animals have long supported us in understanding ourselves and others better, helping us discover who we truly are. They accompany us on a journey towards a fulfilling life.
"The Path of the Paws" is a power animal oracle card deck that invites you on a journey of self-discovery and spiritual connection with your power animals. I have personally developed and designed this card set, drawing from the knowledge gained in my shamanic training and spiritual practice.
This deck features 43 different power animals, each with unique messages and resources to help you find answers to important questions in your life. They can also be wonderfully integrated into your coaching practice and client work.
What Is "The Path of the Paws"?
Power animals act as wise guides for all aspects of life, providing us with support, assistance, and protection. In shamanism, they are seen as guardians and messengers of valuable insights and ancient healing knowledge. They may appear during specific life phases or accompany us over an extended period.
Each card in the oracle card set carries a unique message inspired by the nature and wisdom of our animal companions. From the majestic elegance of the eagle to the serene composure of the rabbit, every animal holds an important lesson – a teaching that not only enlightens us about the world around us but also about ourselves.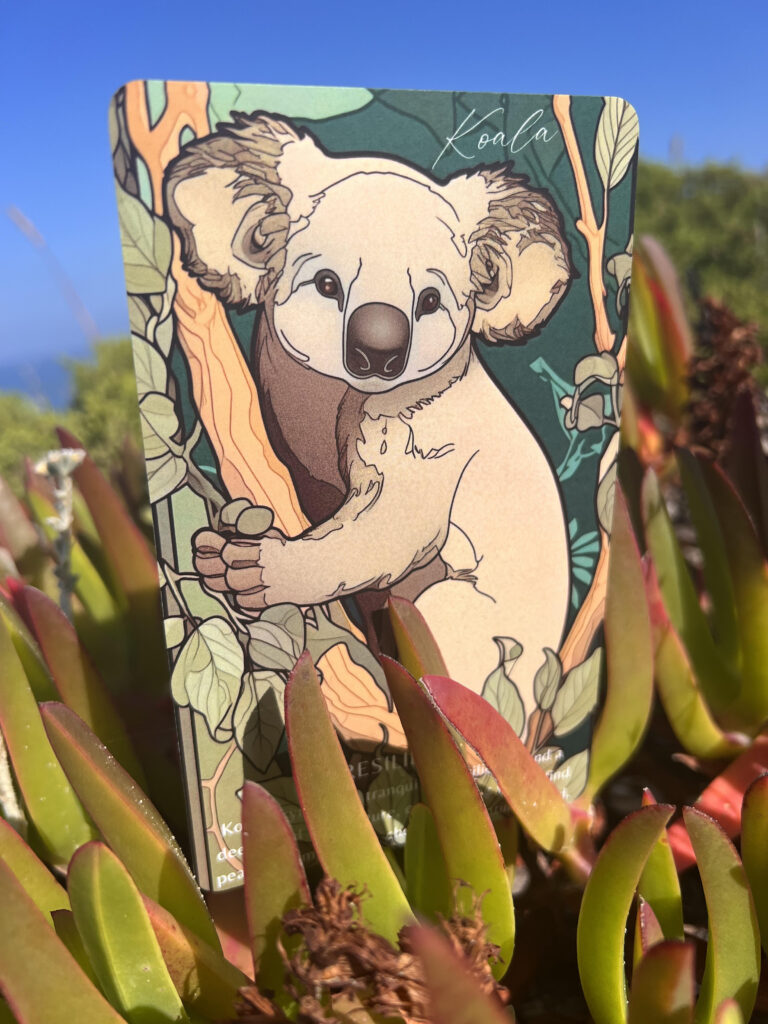 This card deck can serve as a daily source of inspiration, aid in meditation, or be consulted as a guide during times of change and uncertainty. It is a valuable companion for reflection and personal growth.
"With 'The Path of the Paws,' we don't stumble blindly through life; instead, we let ourselves be guided by the wild wisdom of our animal companions, discovering the uncharted maps of our spiritual journey."

– Carolin Mallmann